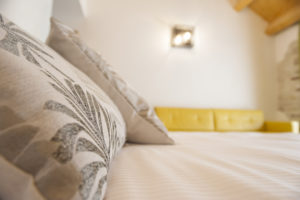 THE ROOMS
We Have six double bedrooms, large and bright; all rooms have his own private bathroom, PC safe,   air conditioning, hair dryer, free wi-fi and minibar with  bottle of water included.
You can choice double bed, two single beds o double with third single bed.
The two rooms at the corner can be communicating: ideal solution for visitors that need 4 bed
    No pets allowed (to respect allergic guests).